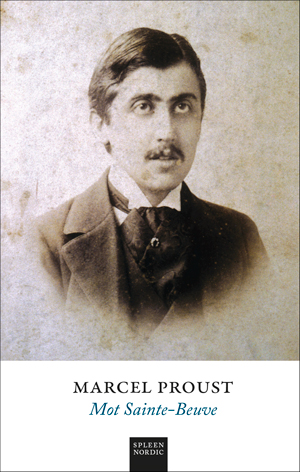 Mot Sainte-Beuve
Marcel Proust
Översättning: Jan Stolpe
188 s. Häftad.
Åren 1908–1909 fyller Marcel Proust ett antal anteckningsböcker med omväxlande skönlitterära och essäistiska utkast. Vad ska det bli av det hela? Det vet han knappast. Han vet inte om han ska bli romanförfattare eller essäist och prövar sig fram längs båda spåren. Ibland distinkt, energiskt, andra gånger på ett mer öppet och prövande sätt.
Här formulerar Proust kritiska ställningstaganden och litterära idéer och teman som sedan kom att bli bärande i hans litterära huvudverk. På våren 1909 lade han anteckningsböckerna åt sidan och gick igång med På spaning efter den tid som flytt. Men redan i anteckningsböckerna möter vi en säregen och lysande språkkonstnär, trots att materialet inte är utarbetat för publicering.
Materialet utgavs på franska 1954, långt efter Prousts död. Jan Stolpe har gjort ett urval och presenterar texter som tidigare inte funnits på svenska.
***
Against Sainte-Beuve is a seminal, early work by Marcel Proust. Before embarking on his magnum opus, In Search of Lost Time, Marcel Proust fills several notebooks with drafts and fragments in which he takes a sharp stand against the contemporary literary critic Sainte-Beuve (1804–69), and instead articulates a view of the purpose and practice of literature that he will bring to fruition in his seven-volume masterpiece some years later.
Already in these early writings that were never intended for publication, we meet an illustrious writer with an idiosyncratic flair for language.
Never before published in Swedish, Against Sainte-Beuveis here presented in a magisterial new translation by Jan Stolpe.
***
Marcel Proust (1871–1922) was a French novelist and essayist. In his monumental À la recherche du temps perdu, published in seven parts between 1913–27, Proust developed an essayistic fictional style to which he, according to Walter Benjamin, "sacrificed in his life friends and companionship, in his works plot, unity of characters, the flow of narration, the play of the imagination." Against Sainte-Beuve was published in French in 1954, long after Proust's death, and has never before been available in Swedish.
Jan Stolpe is one of Sweden's most respected translators and literary critics. He has translated, among many others, Montaigne, Balzac, Diderot, Camus, and several works from Ancient Greek, including Plato, Aristotle, and Euripides. He holds an Honourary Doctorate in Philosophy from Lund University. In 2010 he was awarded the Kellgren Prize by the Swedish Academy, and in 2020 received the Big Prize of Samfundet De Nio.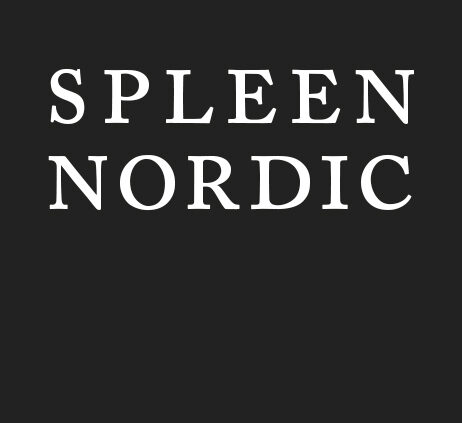 Home · About Us · Books
Ensamhetens strategier · Mot Sainte-Beuve · La légende du roi de la peste · Brev till fadern om La Boéties död · Family Life · Richard II och framtiden · Berlin Transit · Tredje rikets fruktan och elände · Barndom i Berlin kring 1900